Overview

Extensive Coverage of Our Milestone Millet Event
Sunil Kothari is a well-known businessman and philanthropist in Thailand. He is a resident of Thailand since 1983 and is a prominent member of the Indian community in Thailand.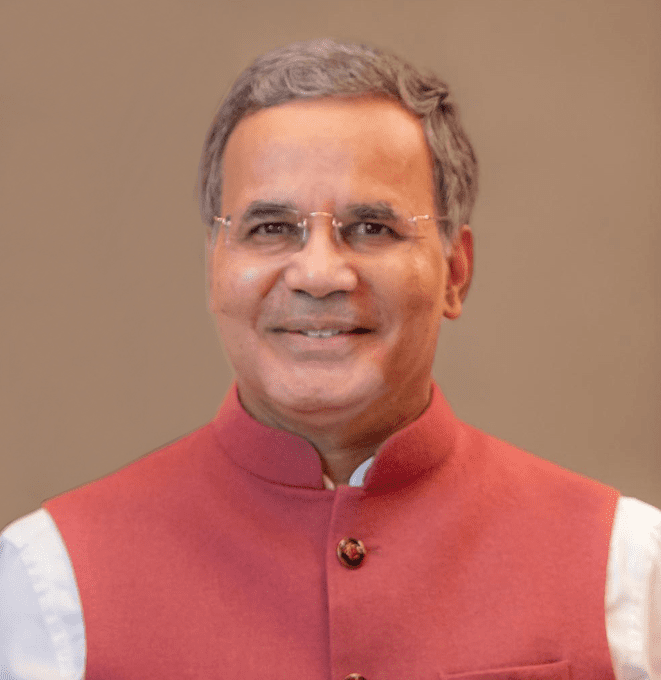 Sunil Kothari is a thriving entrepreneur with investments spanning multiple industries.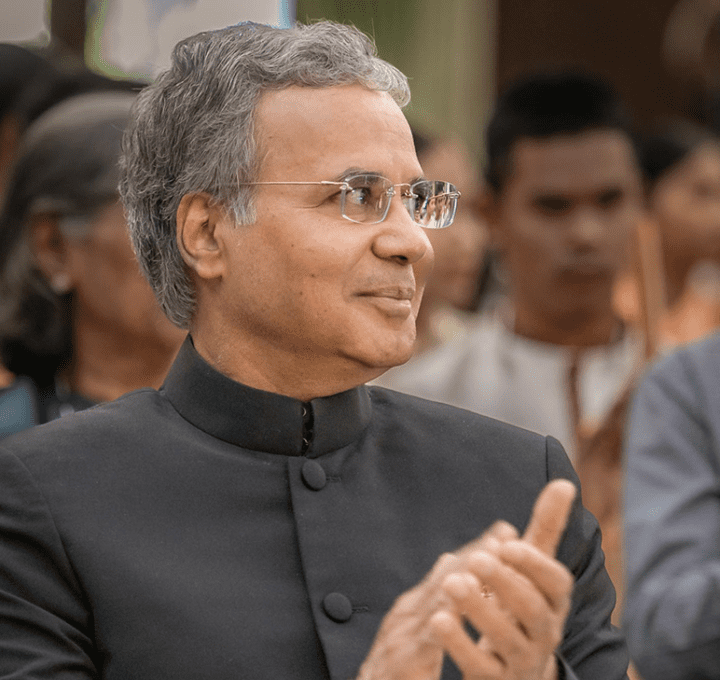 Sunil Kothari's philanthropic work spans a wide range of causes, including education, healthcare, community development, and arts and culture.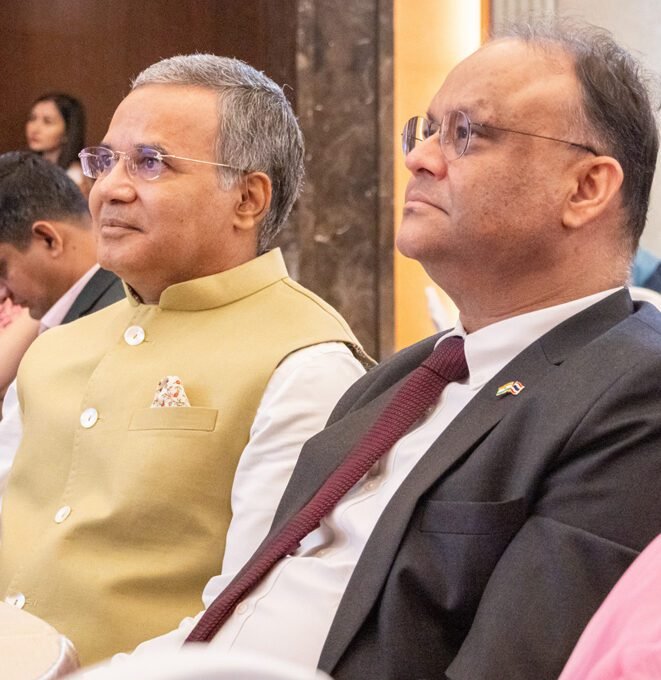 Sunil Kothari holds high esteem within Thailand's Indian community, actively engaging in diverse social and cultural groups while also providing generous support to various Thai arts and culture organizations.
As a tribute and in order to commemorate the 80th Year of Netaji Subhash Chandra Bose's visit to Thailand, Mr. Sunil Kothari organized a dinner reception in honour of "Akhil Bharatiya Itihas Yojna Bharat" delegates and "Indian National Army(Azad Hind Fauz)" families in Thailand.
Sunil Kothari – Businessman, Philanthropist, Visionary
Renowned Philanthropist Sunil Kothari Hosts Milestone Millet Event in Collaboration with Chulalongkorn University of Thailand
Continue Reading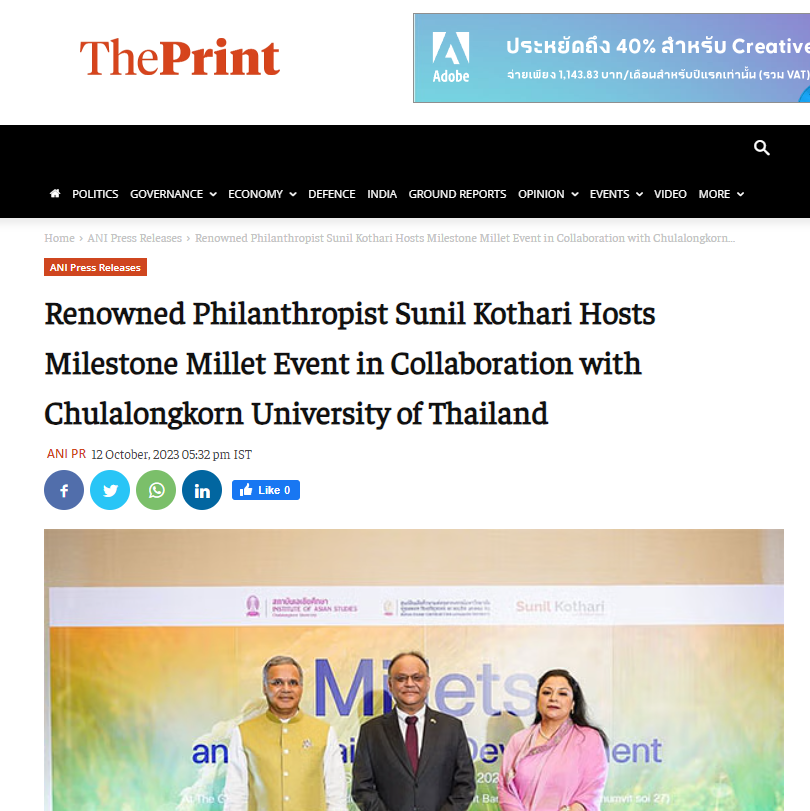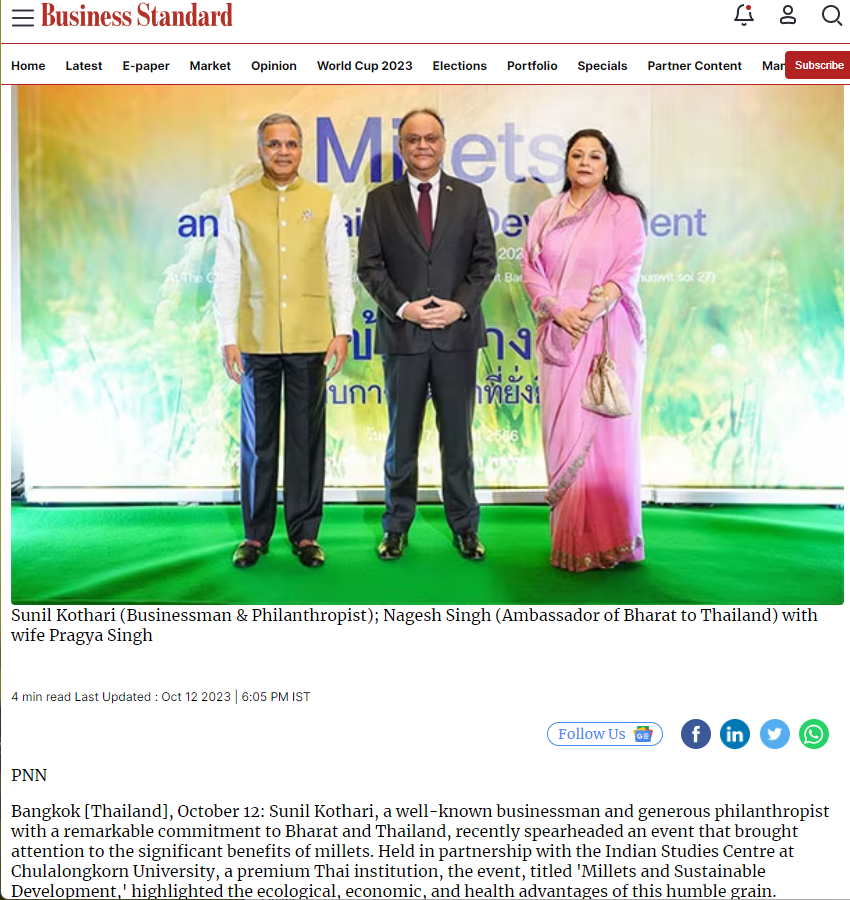 Renowned Philanthropist Sunil Kothari Hosts Milestone Millet Event in Collaboration with Chulalongkorn University of Thailand
Continue Reading